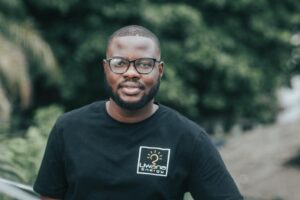 "My name is Tayo, and I'm a co-founder of Uwana energy; a clean energy company that provides solar home systems and solar installations for small businesses and large organizations, depending energy needs.
The dreams started during my National Youth service year. Though a trained lawyer, I wanted to get involved in an industry that could leverage innovation to become better. And energy is one of them.
In my country Nigeria, "Up Nepa" is a phrase that is heard in every home whenever power is restored. And I want to be among the people that are trying to fix this, with clean energy.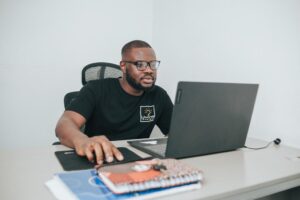 We started with research. By asking a lot of questions about people's energy needs, we had a better understanding of how that would be fixed. And that's how we started a 300W solar system to serve a lot of people at the bottom of the pyramid, who can't afford to spend more than they earn on their energy needs. These are people that often use kerosene and "I better pass my Neighbour" generator, that emits toxic fumes that is both harmful to the people and the environment.
I got to find out about the Sahara Impact Fund on LinkedIn. I immediately put in an application and I was so glad when I was selected.
What stood out for me during the one year fellowship was the mentoring. We were paired with very experienced people with real life experience and that helped us grow the business. One of the major things I learnt during the fellowship year was Structure.
Developing a structure for the company; how we do things, has helped us in various aspects of the business, including hiring, customer service, research. I've seen how having a structure in my organization has helped things to run smoothly, with little or no supervision. This is something I learnt through the Sahara Impact Fund fellowship.
This year, Uwana Energy got a seed funding of about $100,000 from All On, and that was possible because we've gone through the Sahara Impact Fund fellowship.
The knowledge gained during the fellowship year is something that has changed our company and I'm hopeful that we as a company will have great impact in the lives of people and businesses in Nigeria."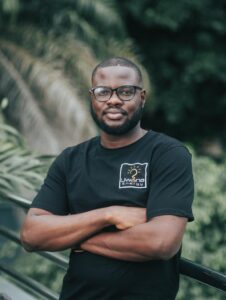 Tayo of Uwana Energy