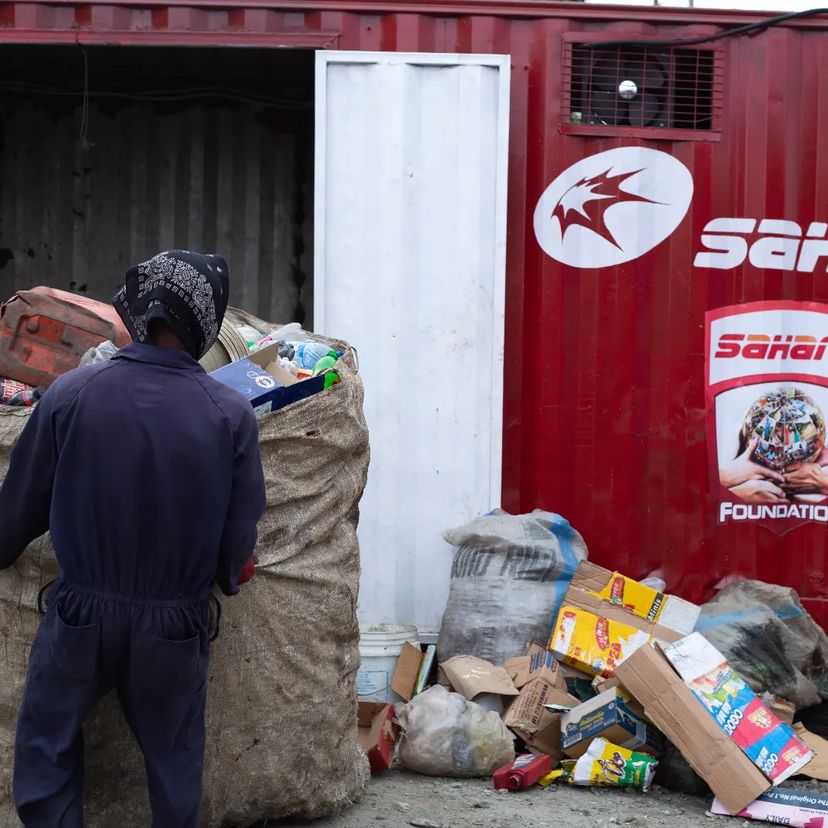 Ijora Recycling Exchange Hub
The Sahara Foundation Ijora Recycle Exchange Hub is a social intervention project in partnership with Wecyclers, a recycling social enterprise. The hub was launched to provide residents of ljora neighbouring communities with the opportunity to exchange their recyclables for cash incentives and access to affordable health insurance. This initiative aims to improve the lives and livelihoods of the people within the community, while also promoting a cleaner, safer, and healthier environment for all.
The Go Recycling Hub project is a sustainable initiative in collaboration with the Lagos State Government Employment Trust Fund (LSETF), and Wecyclers, a recycling social enterprise.
The Go Recycling Project is set to strategically establish 12 recycling exchange hubs across various Local Government Areas in Lagos State, Nigeria.
The project, which is aimed at inspiring a movement of environmentally conscious individuals and communities supports the attainment of SDGs 11 and 17 – Sustainable Cities and Communities, and Partnerships for the Goals.
The Go Recycling initiative is helping to create job opportunities, improve lives and livelihoods across communities, and supports a  sustainable Lagos for present and future generations.
Through this initiative, Sahara Group Foundation is committed to helping to create viable communities by fostering a sustainable and circular economy through recycling.