How my life, worldview were shaped at UI, by Ejiro Gray
Ms Ejiro Gray, the Director, Governance and Sustainability of Sahara Group attended the University of Ibadan between 1998 and 2004 to study Law. However, for her, the institution was not just about gaining admission to study a course there, she was born and raised on the campus because her parents were both staff of the university.
In her words, "So, much of my life and worldview has been shaped by my formative years while growing up on the campus, and of course, my university education at the university."
As someone who grew up on the campus, Gray definitely has innumerable memories of the institution, she noted that she "still get very nostalgic, just driving into the university campus each time I visit. My memories go beyond my university days down to my earlier years. From the memories of Father Christmas making the rounds on Christmas morning to deliver gifts to the children on campus to the Vice Chancellor's wife's Christmas party where we uniquely had a Mother Christmas as opposed to the traditional Father Christmas."
She recalled that "The famous Jamaican Patties and Chicken pie at the staff club and the comic store, strategically positioned at the entrance which ensured you had to walk past it to get inside. That must have been to the annoyance of people who would be begged and prodded by their children to buy these comics. Going to see plays and musical productions at the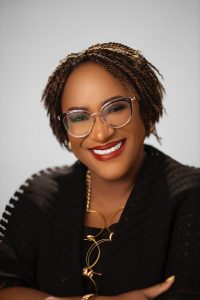 University Arts Theatre – the Media Resource Centre, which had a library further bolstered my love for reading from a very tender age and of course, the social life on campus as a university student."
Speaking further, she said, "I remember back in the eighties when UI hosted the Nigerian University Games. It took on the level of excitement and buzz on campus comparable on a lower scale to the Olympics. Encompassing all of these was a stron
g sense of commitment and safety growing up on campus. Everyone knew everyone which encouraged a sense of accountability and decency even as youngsters."
According to her, some of those things that used to fascinate her on the campus were the physical environment, the botanical and
zoological gardens and the way the homes were built. She said the homes had trees bordering them with flower hedges with some of them positioned on hills and surrounded by rocks. Besides, she recalled "Buildings on campus were constructed with sustainability of environment in mind even as nature conservati
on always took a front row seat in every building plan for the university."
Describing her lecturers as amazing, she still remembers some of them with fondness including Prof. Yemisi Bamgbose, Prof. Anifalaje and Dr. Oyinda Ige.
Gray, a strong believer in co-curricular activities, agreed that she cannot forget in a hurry the parties that held regularly on campus, as well as Hall activities at the Queen Elizabeth Hall where she resided and the variety of shows which were organized generally on campus.
On her wishes for the University as it clocks seventy-five years of existence this year, she said "My wish for the university is greater heights and the capacity to continue to evolve with the times. My advice is for the authorities to continue to take advantage of the technological advancements to drive change and progressive mindset in order to uphold the legacy of the institution as Nigeria's foremost."