"My journey started during my undergraduate days. It started as a community initiative. We used to go from one rural community to another, doing advocacy and sensitization on sustainable environment. It was during these times, that I realized that plastic waste was a serious problem in Nigeria. This is how PetPoint technology came about. The question was, how can we use technology to solve the problem of plastic waste and build a sustainable business model?
In 2021, I was in Edo State, Nigeria, and a friend called me to check the Sahara Impact Fund link he sent to my inbox. I read through the application and submitted my application. I remember when I got the email saying I was selected for an interview, I was so excited.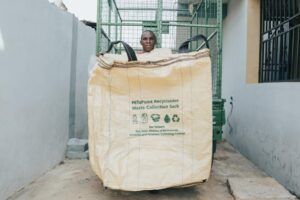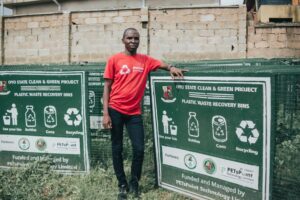 Then the one year fellowship began. It was one of the most outstanding experiences for me as an entrepreneur and innovator in the plastic waste management space.
Having dedicated mentors for a year was simply mind blowing. They help me work through business plan for my organization and that for me changed everything for us at PetPoint. And because of the mentoring program, we figured out the right business plan and storytelling for the business which landed us our first huge investor. So we got out first investor during the Sahara Impact Fund fellowship year. Storytelling was one of the things we learnt during the fellowship year that really helped us get our first investment. I remember clearly that it was 3 months after this storytelling course, that we got our first investor from Singapore.
With the funding, we were able to build a mobile app "Junkyard"
With this app, people can sit in the comfort of their homes, request for waste collectors to come and pick up their recyclables and get paid doing that. We fix the issue of plastic waste and making people earn money saving their environment.
All of these was made possible because of the Sahara Impact Fund.
I'm looking forward to taking away plastic waste in our communities and at the same time empower more people."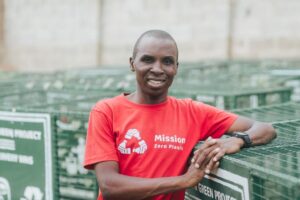 Sunday
PetPoint Technology